Watchmaker and Hound of Darkness now available in 440ml cans plus Xmas 3-pack development
Thursday was a very busy day of manually canning two more beers for our core range. Watchmaker is a 4.2% British Pale Ale. Hound of Darkness is a 4.5% Brown Porter. Both have been brewed as trials in the past to a great reception from tasters.
Watchmaker is a nod of appreciation toward John Harrison who invented the marine chronometer and lived in Barrow upon Humber many years ago.
The porter has undergone a slight name change to become Hound of Darkness – it was originally named after a Sci-Fi novel – but only Tony spotted this. The name has been tweaked to avoid any potential copyright issues.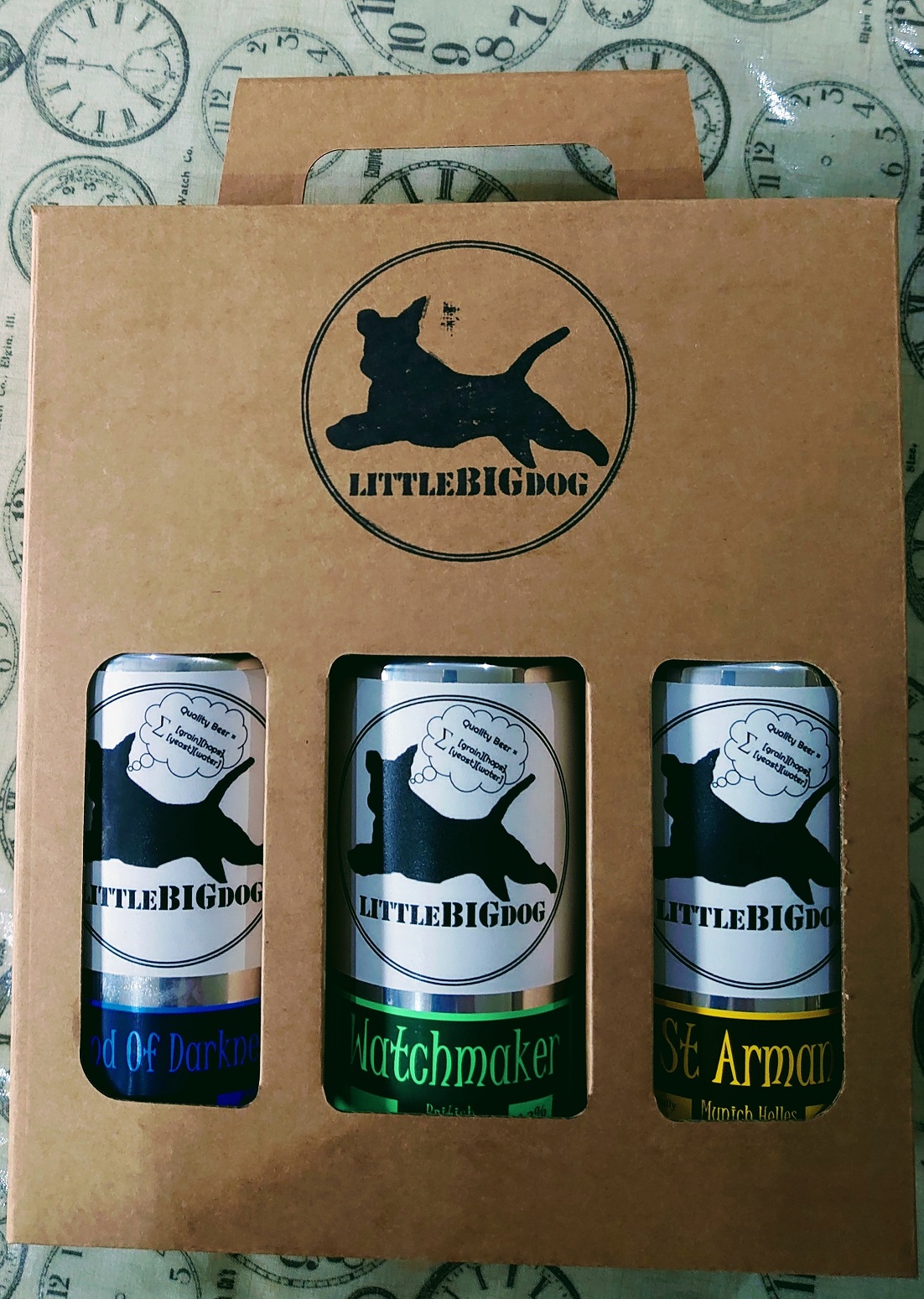 Xmas 3-Pack
We are working on a Xmas 3-Pack of beers. We will offer a standard 3-pack or allow you to "mix n match" the beers to suit your preferences. Our rubber stamp arrived Friday to logo the pack - next addition is a little red felt Xmas hat when we can find one the correct size.