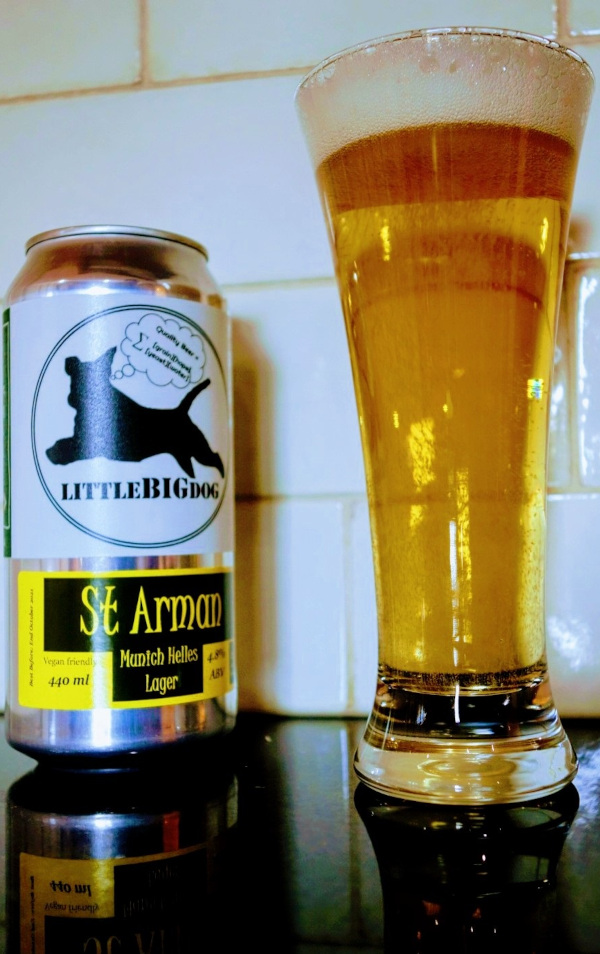 A traditional German Lager made from pilsner malt and nothing else. A clean flavour, low bitterness, malty backbone – very easy drinking. [Vegan Friendly]
Munich Helles Lager
4.8% ABV
440ml Can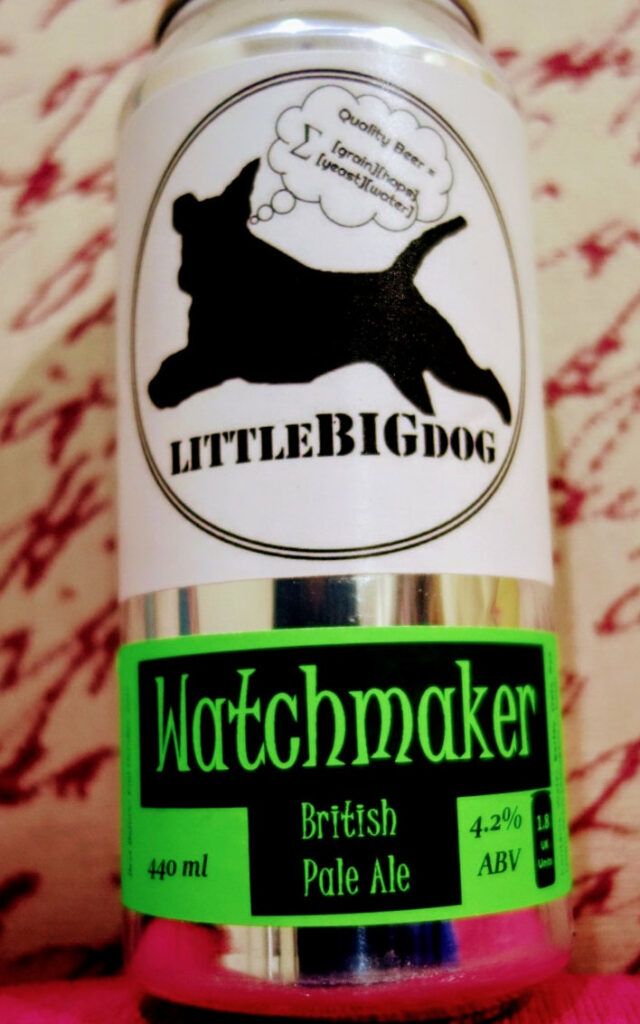 British Pale Ale with subtle hop flavour from East Kent Golding and Challenger hops. Similar to Make It Real but more traditional British ale flavours and a red hue.
British Pale Ale
4.2% ABV
440ml Can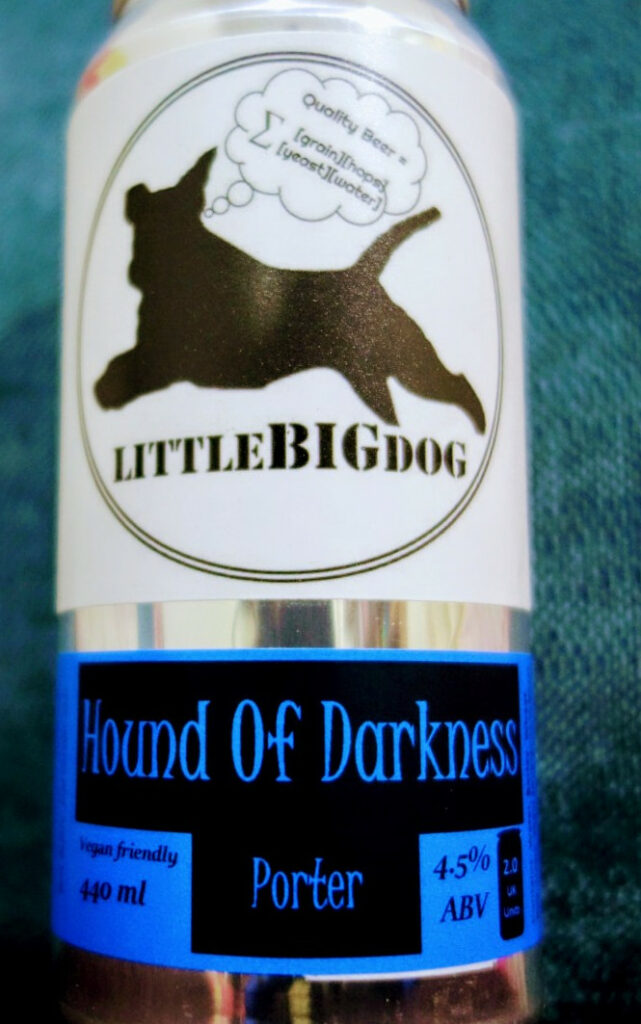 Hound of Darkness - Porter
A very dark ruby red Porter. Combination of biscuity and berry flavours from the malts with a balanced bitterness.
The Norwegian Kveik will also add tropical notes here.
[Vegan Friendly]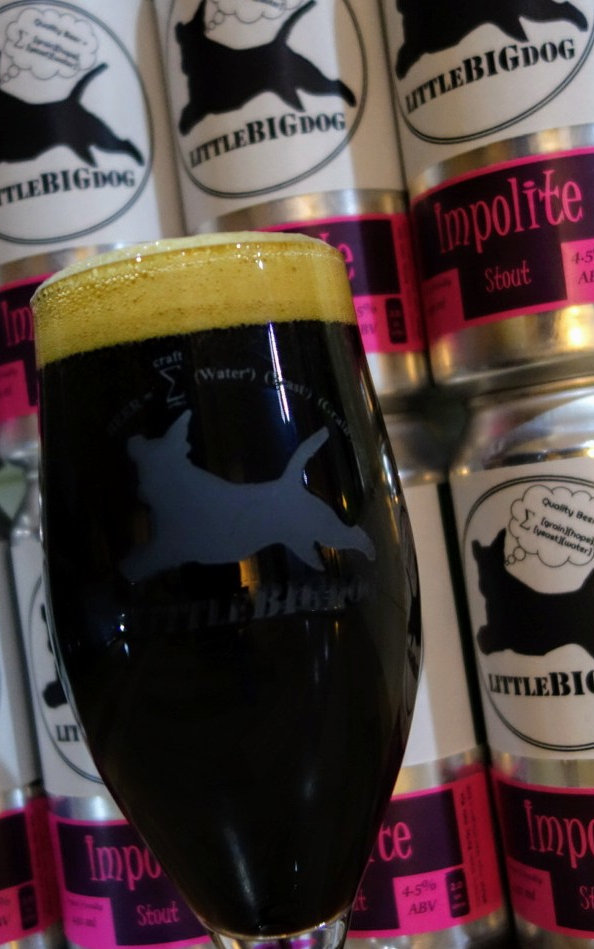 Complex Stout brewed with 9 different malt grains. Chocolate aroma, roast malt flavours with a very dry finish .
Uses de-husked roast grains for a smoother stout. Has been a hit with our lager drinking neighbours! [Vegan Friendly]
Stout
c. 4.5% ABV
440ml Can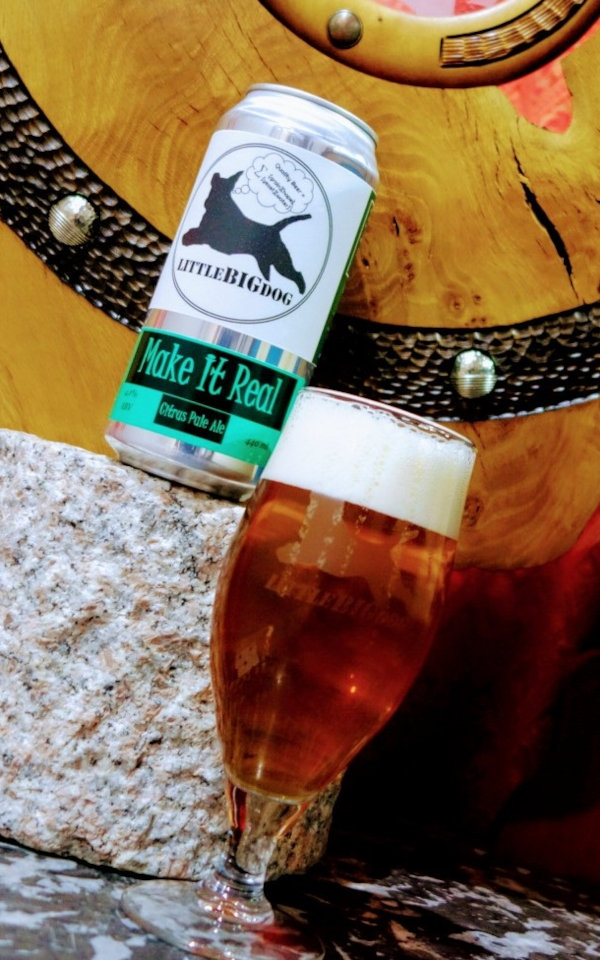 Make it Real - Citrus Pale Ale
An American style pale ale made with citrus-forward hops – Centennial and Citra. Tropical fruit notes come from the Norwegian Kveik (yeast).
Citrus Pale Ale
4.1% ABV
440ml Can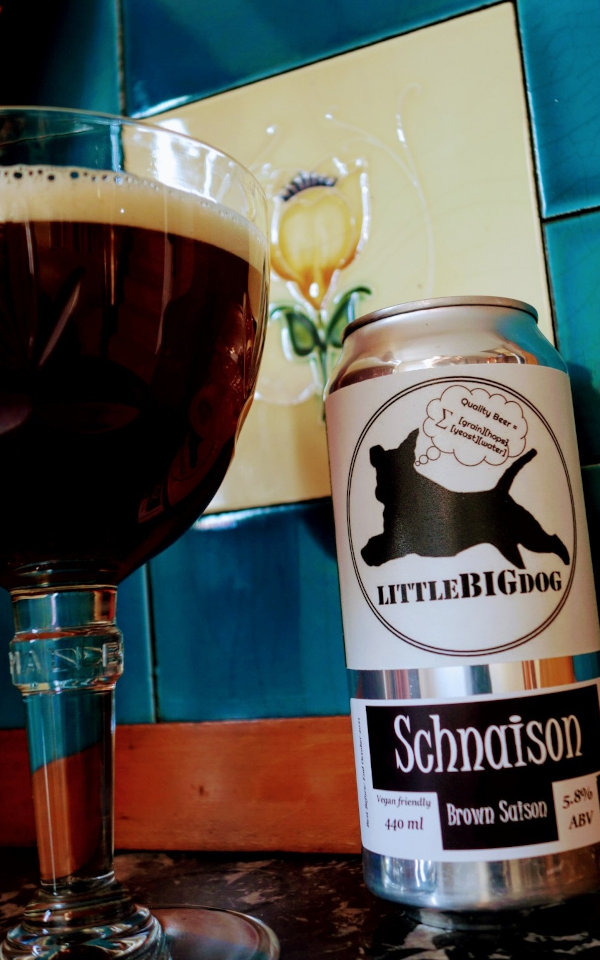 This brown Saison is a peppery and fruity Belgian style farmhouse ale. The darker malts add depth of flavour and darkens the colour. Lightly hopped. The flavour is driven by the yeast and malt. [Vegan Friendly]
Brown Saison
5.8% ABV
440ml Can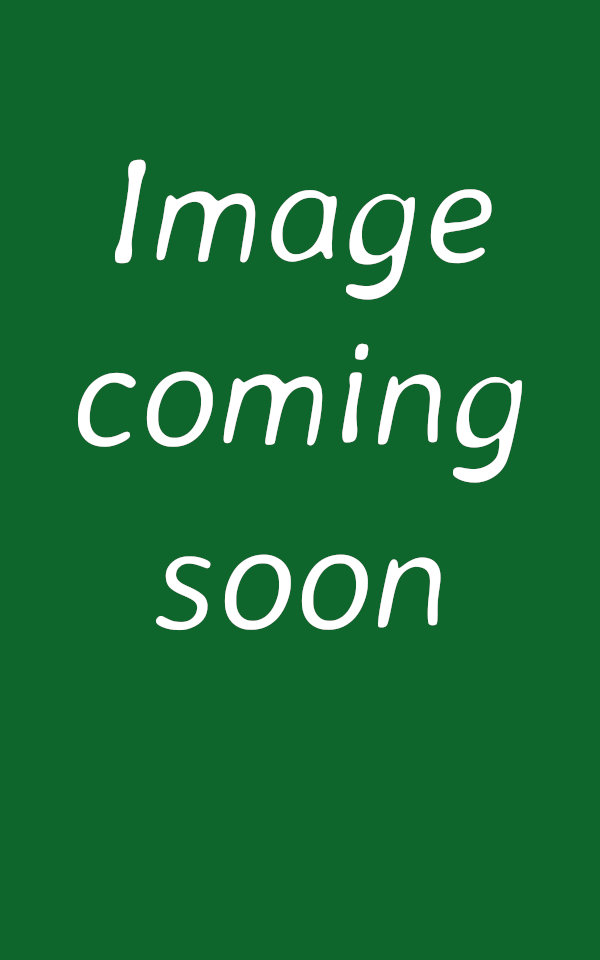 B-Movie Monster - Red Rye IPA
The combination of Rye and Crystal Rye give a deep red hue and spicy character to this IPA. Strongly hopped with Columbus, Cascade and Azacca for piney resin overlayed with tropical and citrus notes. This is a complex creature.
Red Rye IPA
c. 5.4% ABV
440ml Can