Wednesday was a day for brewing big beer. Messianic is a 10.5% Barley Wine. This is a small batch of just over 40 litres, but it still fills the mash tun. This can give issues with wort flow to the kettle after the mash – but all went smoothly on this brew. Three American hops are used – Cascade, Azacca and Columbus – to give this barley wine a bright hop character, not like a stodgy traditional British barley wine. 
Brew-day is made easier by my RaspberryPi control-centre – it monitors temperatures for me and switches heater elements on-off automatically. Takes a lot of the stress out of brew day and lets me focus on testing pH and density.
This one will take some time before it is ready. You need to give the yeast plenty of time to get the final gravity down. It'll then spend some time on dry hops and oak chips to add further complexity. And then allow more time for the flavours to develop and mellow. Maybe it'll be available from February.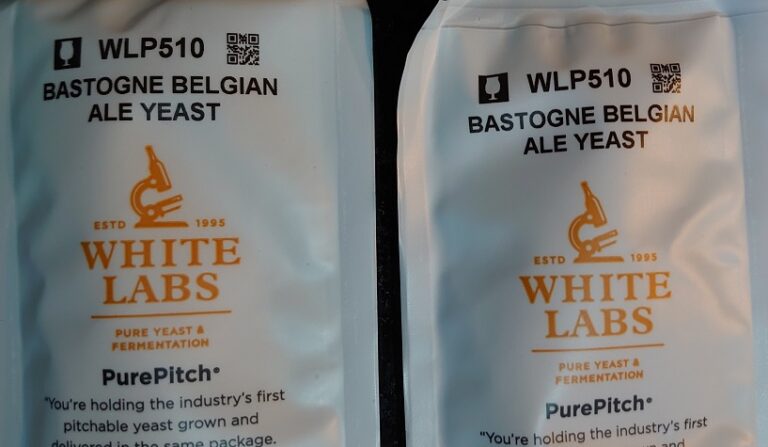 Another small batch brewed on Thursday. Monkezunkel is a 6%+ Belgian blonde ale. Belgian beer flavour is yeast driven so it is essential to use authentic yeast. Tuesday was yeast preparation day. I took 2 packs of liquid yeast [White Labs WLP510] and made a starter to grow yeast numbers by a factor of x6 to x7. This ensures a healthy yeast pitch for the fermentation. Yeast numbers are also important to get the correct outcome. And finally you need to ensure good temperature control during fermentation to get the right balance of flavour between phenolics, esters and higher alcohols.
It's happily fermenting away today and the yeast seems happy. Should be ready some time in January.